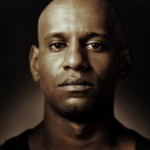 Australia's pioneer of Indigenous Hip-Hop, Brothablack, is back with some heavy ammunition in the shape of his latest album, 'More than a Feeling', and a renewed hunger for mainstream recognition.
Busting out beats for more than 15 years, Brothablack has old school Hip Hop running through his veins. He first made his mark on the scene as a founding member of the Indigenous Hip-Hop crew, South West Syndicate (1992 to 2003), who were notorious for their quippy and 'in ya face' act.
Brothablack proved his worth in 2003, picking up a Deadly Award at the Sydney Opera House for most promising new talent in Aboriginal music with the South West Syndicate boys.
His breakthrough single 'Are you with me out there' fast became an anthem for underground Hip Hop goers and has recently added some genuine south-west side grunt to the soundtrack for Foxtel's smash hit TV series, 'Dangerous'.
Brothablack is also an accomplished actor and performer with more than 100 performances under his belt. His theatre productions include Urban Theatre Projects' The Longest Night (Adelaide Festival 2002) and Back Home which was a resounding success at the 2006 Sydney Festival. In June 2007, Brothablack toured Canada with this groundbreaking production, giving the international scene a taste of his exceptional talents as a performer.
Brothablack has a long history working in remote and urban Aboriginal communities teaching hip-hop and helping mentor young people to assert their skills in the subculture.
Brothablack continues to develop his own musical/artistic output whilst actively promoting and encouraging younger and emerging Indigenous hip-hop artists.