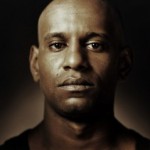 Brothablack (aka Shannon Narrun Williams), is one of Australia's pioneers of Indigenous Hip Hop. He was the founding member of Indigenous Hip Hop crew, South West Syndicate. In 2003, Brothablack as a member of South West Syndicate won the Deadly Award for Most Promising New Talent. He's also had a single release on The Triple J Hip Hop Show compilation album.
In 2008, he performed for the Big Day Out tour (East Coast leg) and was the first Aboriginal solo artist to be included in the lineup of performers. Brothablack has a long history working in remote and urban Aboriginal communities teaching Hip Hop and helping mentor young people to develop their skills. He continues to develop his own musical/artistic output whilst actively promoting and encouraging younger and emerging Indigenous hip hop artists.
Brothablack was also part of the national AEC campaign Your Vote Matters in 2011, which encouraged young people to register to vote. Apart from appearing in Move It Mob Style® in 2011, 2012 and 2013, he often appears as a role model for the Vibe 3on3®. Brothablack has just wrapped up a video clip with Brendan Fletcher, director of Mad Bastards, for the Australian Human Rights Commission.